At our schools, we have what we call Water Ambassadors. These are students who have been chosen by the Head teachers/students and it's as a special privilege to be chosen to participate.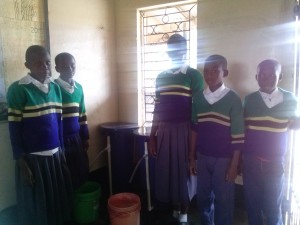 These are five of our students at Nrumangeny Primary School who have been selected to serve as Water Ambassadors.
Our Water Ambassadors help to give the clean water to other students. Below are pictures of our students enjoying their water.